A painting of the cherry blossom tree and Kanji by Jason's Uncle Mike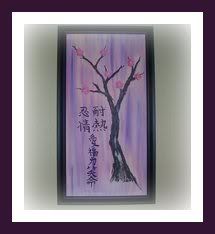 Donita's (Mom) back. Butterfly is in memory of Jason. The Kanji above the butterfly is the symbol for eternity. The Japanese Cherry Blossom Tree has a branch for each of us - Mark, Donita, Johnathan, Ashley, Jason, Lil Mark, and Jaedyn. Each of the kanji represents a trait for each of us. Jason's is "patience". I had it picked out about a year before Jason died. I picked "patience" because Jason could be difficult at times and he required a lot of patience. Now, it has a totally different meaning. I need to be patient in this life, until I can see him once again.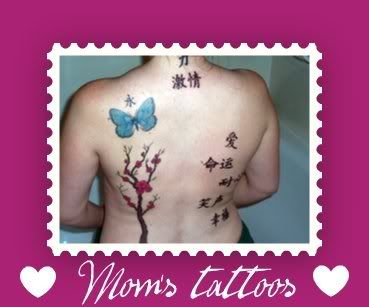 Mark got the same butterfly. The tattoo was taken from the same butterfly sign that the hospital had outside of Jason's door. It lets the nurses and hospital staff know that Jason died and not to disturb us while we spent our last moments with him.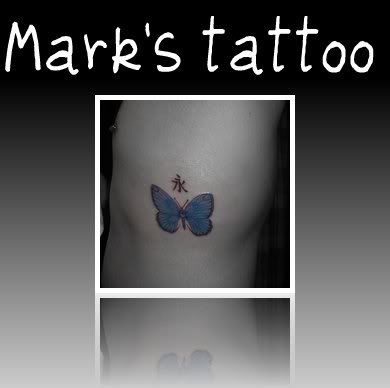 Mark's leg - one of the "J's" is for Jason - the other's are for Johnathan and Jaedyn and the "MA" are for lil Mark and Ashley.