<<< Prev 1 2 3 4 5 6 7 8 9 10 11 12 13 14 15 16 17 [18] 19 20 Next >>>
10-28-2008 12:12 PM -- By: sandra vera, From: florida
My son went to heaven on 5/13/2007. I am deeply sorry for your lost, and believe me that in my heart i feel the pain you feel. You and your family are in my prayers always. Please remenber we are a big family unity by our pain. I pray the lord for all of us.
sandra ((derick himmelwright mother))
10-28-2008 12:10 PM -- By: allison jones, From: avondale az
jason with forever be in my memories and my heart,i love you jason. aunti, allie. see you in heaven.
10-28-2008 12:00 PM -- By: allison jones, From: avondale az
jason with forever be in my memories and my heart,i love you jason. aunti, allie. see you in heaven.
10-28-2008 11:50 AM -- By: allison jones, From: avondale az
jason with forever be in my memories and my heart,i love you jason. aunti, allie. see you in heaven.
10-28-2008 12:26 AM -- By: Alain Reyes, From: New Jersey
Hi Donita...
I won't ask how you holding up because I'm sure your going through a hard time. That's what i tell everyone when they ask me, I say say "it's really hard".... and that's all I can say because there really are no words to describe the sadness in my heart and life now.
Have you gotten the results back from the autopsy?
Such a cute, good looking boy..... i heart breaks for you Donita. Life isn't fair.
10-27-2008 11:25 PM -- By: Janna, From: Texas City, TX
Hugs and thoughts tonight,,,,,,
Jephreys Mommy
Janna Vincent
10-27-2008 9:05 PM -- By: Jennifer Brush, From: Rochester, New York
Dearest Donita and Handsome Angel Jason, Thank you so much for visiting my daughter's memorial and for your kind words. I am so sorry for the loss of you son. What an amazing young man!! Know that he has made a huge impact on so many people. His memorial has truly touched my heart. Please know that you have another friend here at VM!
Jennifer
10-27-2008 1:43 PM -- By: Lori, From:
There are absolutly no words, as a parent that has lost my child as well. I also have other children and the fear of losing them on a dailly basis is so intense at times. I pray that Jason will shake those trees and let you know that he may be gone from this earth but he is never gone from our hearts. Plz just know that you are not alone. God Bless
10-26-2008 7:53 PM -- By: Rita, From: Dothan
Donita,
Suddenlies in life are so very difficult to understand but knowing God is still in control helps with the grief. I do have peace knowing where my precious ones are although I still miss them just as much today as I did the day they left. My prayers for you and your beautiful family. We will see them again so they are in our future. May you have peace and I pray you will find out soon what happened .Sincere condolences...Rita
10-26-2008 12:01 PM -- By: Janna, From: Texas City, TX
Donita,
Thanks for the love and prayers.
Jephrey's Mommy
Janna
10-26-2008 10:50 AM -- By: , From:
Thankyou for visiting my Matt's site. I really appreciate your kind words.
I am so very sorry for the loss of your son, Jason. So young. It's so hard to understand how and why things like this happen to us in life, but I guess we just aren't meant to. Unfortunatly, no, we still have no cause of death on Matt, and we probably never will. They have basically told us that everything has been ruled out, and that the investigation has been closed. How do they think that it is ok to just not give us an explanation? It's very hard. It has been almost 8 months now and we still have no closier. It still doesnt seem real to me. However, the pain that I have in my heart is very real. I couldnt even begin to imagine the pain of losing a son! I hope that you will get answers as to what happened to Jason. But just know that it is only for now, and you will without doubt, see him again. Your family will be in my thoughts and prayers.
Thankyou again for signing Matt's guestbook. Please visit again soon..
Lisa xOxO
10-26-2008 6:52 AM -- By: Nita, From: Angels Flower Garden
Thank you for visiting little Jerry.Please come again his pages are under construction.
I am so sorry for your loss. How sad and you will be in my prayers. Take care and God Bless.
Nita aka Carolina Angel
10-26-2008 1:00 AM -- By: Tammy Johnson, From: Joplin,MO
O my god Dear that is so sad to hear of this young man's passing.It was nice to hear of you donating his organs.We have a friend when her daughter was killed by a drunk driver,they donated her organs and this lady got her heart.So this mother has contact with this woman and goes with her to her heart check ups and gets to hear her daughters' heart still beating,that is wonderful,to be able to hear the heart still go on.My sympathy goes out to you and your family.God Bless and Take Care,The Family of Kenzie Kisling
10-25-2008 11:32 PM -- By: Mom, From:
Jason- This weekend has been really hard for me.  Mark and Johnathan went elk hunting and the rest of the kids are with Grandma or April so it's just me... I tried to go out with my friend Lilly last night but had to leave because I was missing you so much.  When I got home, I just laid here in bed and cried.  This morning when I was at Discount Tire waiting, a couple came in and said "Man, it took us forever to get here.  There was an accident on Grand and some guy on a motorcycle had to be air lifted out."  The guy that worked at the store said "Oh!  That's why that yellow helicopter landed".  I started crying.  You left me in a yellow helicopter that morning.  All the emotions that I felt that day came back to me.  I just sat in a chair in the corner and cried.  Not even 5 minutes later though, another couple came in.  The man was wearing a Tony Romo jersey.  It's like everything else in the room faded away except that jersey.  The white number "9" seemed to glow and that's all I noticed.  I felt you tell me "It's ok mom, I'm here."  Those words felt like a hug from you - like everything was ok.  Thank you for visiting me in the things around me son.  I know you are here with me.  I love you LOTS!!! xoxoxoxoxoxo MOM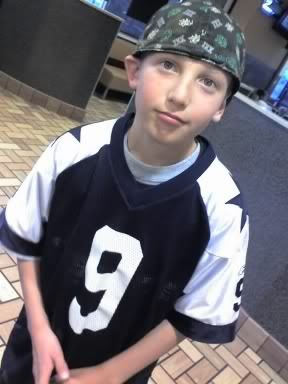 10-25-2008 9:17 PM -- By: Karen Linton, From: toms river, nj
What a sweet smile and intoxicating eyes Jason has, keep this close in your mind that will get you through to tomorrow. Nothing anyone says will really help but everyones thoughts are genuine. Please take one day at a time and do what comes to you not what some say you should do. You are and always will be Jasons mom, everything will just come. Always know you have a friend if you ever need one. Thank you again for visiting me Robert. Always with much love and hope for brighter days for us all, Karen Linton
10-24-2008 11:26 PM -- By: Sally, From: Wyoming
Jason is a very handsome young man. Your heart must be breaking each moment. I am so sorry that you have to go through the horrible pain of missing him every single day. Only a month into this grief is very soon and you will have many hard and tear filled days ahead. There will be better days to follow but somtimes the pain worsens before it gets better. The shock that you didn't even know was cushioning you wears off and you are face to face with the reality of life without your sweet little boy. The 3rd and 4th months were harder for me then I thought they would be. Hang in there and give yourself lots of rest. Go easy on yourself and love your living children. I appreciate your kind words on my son Joshua's site. He was almost 11 when he died July 20, 2007. I like to think of him in Heaven perhaps even welcoming Jason. One day they will be welcoming us into Heaven. I look forward to that day and yet I know my work here on earth is not done.
10-24-2008 9:19 PM -- By: Alicia Stansell, From: Texas
Dearest Donita.
You have created a beautiful tribute for Jason. He is so cute and has such a beautiful smile. I can't imagine how hard it must be to get up and face a day without him. In the words and pictures you have chosen it is so evident how greatly Jason is loved and missed. If there is anything I can do, if you need to vent, or wish to share a story about Jason or just need someone to talk to, please let me know. My email is Lookin2TX@aol.com. You will be in my thoughts and prayers.
Alicia Stansell
10-24-2008 5:37 PM -- By: Liz Reeve-Calley, From: Wells Fargo
10-24-2008 4:38 PM -- By: Malinda Lerner, From: Wells Fargo Bank
10-24-2008 12:19 AM -- By: Cheryl & Austin Mendez, From: Scottsdale
Donita & Family,
Our family is sadden for the loss of your son. A life taken at such a young age is very hard to accept. We want to believe that God has a much bigger plan for your son Jason.
May God bless you and your family and carry you through this time of need.
Mike, Cheryl & Austin Mendez
10-23-2008 10:06 PM -- By: Annette (Angel Ava's Mommy), From: MA
Donita- Thank you for visiting Ava's website. Jason is such a handsome boy and you can just tell that he was a sweet, caring kid. I am so sorry for you and your family. There is no greater loss than that of a child. Jason's memory will live on in you, your husband and your children. He will always be there, watching over you, guiding you, and leaving money under the pillows! Your sweet boy is etched into my heart and I'll never forget his story. Hugs, Annette (Angel Ava's Mommy)
10-23-2008 9:59 PM -- By: Jennifer Brush, From:
Hello Donita and Handsome Angel Jason! Thank you so much for visiting my daughter's site and for your kind guestbook entry! I read through Jason's site and am so sorry for your loss! With this being so new and with so many unanswered questions, this must be especially difficult for you. What an amazing young man you have raised ... you should be so proud (as I know that you are!!!)
Sending you much love and hugs during this most difficult time. There is such a strong support here at VM and I hope that you find some comfort here.
Much love!
Jennifer
10-22-2008 1:13 AM -- By: Rita, From: michigan
Dear Donita & Angel Jason, I just wanted to stop by with a silent prayer for both of you. Jason, please send momma a sign from you so she will know that you are always near her. May God watch over you and give you strength thru these difficult days. Always, Love n' Hugs, Rita
10-21-2008 8:07 PM -- By: Doyle, From: Missouri
You have a beautiful family. Sorry for your loss. He is a handsome young man.
Doyle Audreys daddy
10-21-2008 6:44 PM -- By: Yvonne Causwell, From: Birmingham
Hi Donita and Angel Jason I'm so sorry for your loss. Your son is handsome.My prayers are with you and your family.God Bless
Yvonne and Angel Saudia
10-21-2008 9:55 AM -- By: Tom Hagen, From: Sacred Heart, Mn.
My way of honoring our loved ones is to add them to Steven's Angel pages. Jason is in the Sweet Angel page 2. If for any reason you do not approve please let me know. Bless be their memory
10-20-2008 4:18 PM -- By: Alain Reyes, From: New Jersey
HI Donita...
You said Jason complained of being tired in his last few days. And YES, my wife was also more tired than usual. She went to the hospital on a Monday, and I remeber that morning we went to the bank and her telling me that she felt so tired, but I assumed it was because we stayed up so late the night before. and I remember two days before on Sat, we were suppposed to go bike riding but plans got ruined because it was raining. So she told me she wanted to take a nap because she was feeling tired. I remember teasing her that week about always being tired and sleeping too much. Now I realize it may have been related to the aneurysm.
Let me know what the autopsy says, because it does sound like an aneurysm.
So sad....life just isn't fair
ALain Reyes
10-20-2008 3:54 PM -- By: Marvin Nasses, From: Arizona
Dear Donita-
I did not know anything about your family, only about how nice you are. I am truly sorry to hear of the loss of your
son, your wonderful angel. He is gone but will always have a special place in your heart.
Every child is so precious. My eight year old granddaughter Lauren was born with a defective heart and has already had three surgeries. She will need a new heart before age twenty.
Donita, I pray for you, your family, your precious Jason, and
children all over the world.
Marvin Nasses
10-20-2008 11:52 AM -- By: Karen Pelletier, From:
Dear Donita and special angel Jason,
As I read over your son's beautiful memorial for him, my heart sank. I am so sorry for the loss of your son Jason.
My daughter Kristy passed away last summer on June 25, 2007 from brain death. She was diagnosed with a very rare disease called Moyamoya. Only 1 in 2 million people in the U.S; are diagnosed with this disease every year. She went into the hospital for surgery to restore blood flow to her brain. She died a week later from so many complications after surgery.
My heart is breaking for you, Jason and his beautiful family. The pain from the loss of a child at any age is so very hard to endure. My daughter Kristy would have been 23 years old, this past Saturday, the 18th of October. My arms ache just to hold her one more time.
Just know you are not alone. We all feel your pain from the loss of your child. There are so many loving people on this vm site that care about what you are going through in this very difficult time. I am here for you, if you ever feel you need to talk to someone.
May God gently hold your son Jason in His loving arms.
God bless, Kristy's mom, Karen
10-19-2008 5:03 PM -- By: Alain Reyes, From: New Jersey
Thinking of your little boy today.
I showed my mother this memorial because it is just so heartbraking. The world needs to be more educated about brain aneurysms.
I don't know if Jason ever complained about headaches, but I can remember a couple of times my wife complained to me about a weird headaches, describing it like as if it were a migraine. If only I had known more about the symptoms of brain aneurysm, I could have insisted she get herself checked out and perhaps she would still be here today.
My prayers are with you Donita and the family...
Life just isn't fair
Alain Reyes
<<< Prev 1 2 3 4 5 6 7 8 9 10 11 12 13 14 15 16 17 [18] 19 20 Next >>>